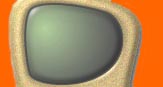 Lot 6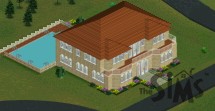 Description:
This smallish house occupies Lot 6, one of the smallest lots in the game, but you wouldn't know it once you get inside this house! It very spacious and well layed out, and the balcony on the front is perfect for those kissing moments!
Bedrooms:
3
Bathrooms:
4
Custom walls/floors:
Yes
---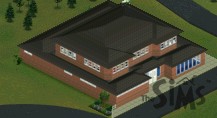 Description:
A swimming pool, for your Sims. It has 2 changing rooms, a reception, 2 huge public bathrooms, and a swimming pool where you can sit at the side and watch everyone swim! The swimming pool, also accomodates for 3 to 6 people, leaving room for the instructors to stay the night!
Bedrooms:
3
Bathrooms:
15
Custom walls/floors:
Yes