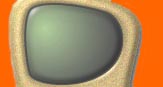 Lot 5

Description:
The Pub comes complete with 'The Pub' mural, as you step into the pub, you instantly recognize it as being very cozy, if you like it to much, you could end up staying in one of the many guest rooms, for ever!
The Pub has accommodation for the occupants, with a living room and bedroom upstairs!
Bedrooms:
5
Bathrooms:
9
Custom walls/floors:
Yes
---

Description:
This shop is an empty one, so you can decide which one you want to do. By the side of it, there is a café, which is furnished. This shop has no living quarters, so you might decide to change the shop area into a living room/bedroom and use the cafe as a shop.
There are of course male and female bathrooms and you have a huge car park, so get downloading this house, and while you're doing that, check out the cars!
Bedrooms:
2
Bathrooms:
0
Custom walls/floors:
Yes